OUR MOTTO – Making the Ice Rink a Magical Place –
Figure Skating is a beautiful sport that invites you to stablish a deep conection between you, your loved ones and the ice. In the rink, you can explore and challenge your body to reach skills you didnt imagine you have. This is also a metaphor of how life is, a challenging experience that lets you accomplish your dreams through effort and discipline that end up surprising you because of how far you can go if you propose to.
OUR VISION
Winterina wants everyone to experience the magic of Winter. We want to do this through four pillars: Fashion, Art, Sport, and Leisure. We offer highly creative products, warmly designed by an awarded adult figure skater. Although style and elegance is our signature, we firmly believe that form follows function and our products offer high flexibility, comfort and beauty in each garment.

We want to be by your side through our fashionable creations, and share valuable experiences in and out the ice rink!
The Founder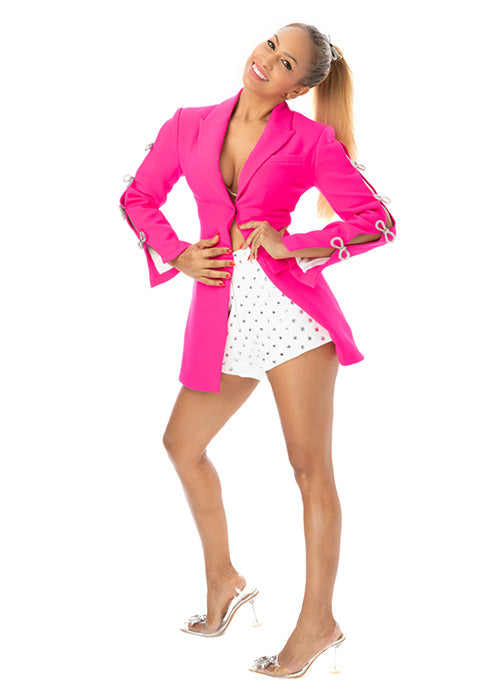 Hi, I am Johanna Castillo, the founder of Winterina.
I was born in Honduras, a tropical country located in Central America where there is no winter, but this did not dim my dream. As a child, I always fantasized of winter landscapes, the snow, the cold breeze and all of the charms this beautiful weather brings. I decided to follow my dream and travel to the other side of the world where I discovered one of my passions: Figure Skating. Thanks to my mom, I forged a career in fashion design which I later could merge with my love for winter and this sport.
I'm an Adult Figure Skater who moved from Miami to New York in 2016 with a determination to get formal trainning, and that was one of the best decisions I ever made. I took a pause in 2018 to fully dedicate to motherhood to give birth to a beautiful baby girl. After almost four years away from the rink , I resumed my figure skating activities.
Winterina means "winter ballerina" and that has been the core of the brand, with the mission of providing the most exclusive and beautiful garments for figure skaters.
That's how Winterina was born, as a mixture of my education, my passions and my dreams.